LC-MS Method Development & Validation for Small Molecules
Three-Day Hands-On LC-MS Course | April 26-28, 2022
Shimadzu Center for Advanced Analytical Chemistry | University of Texas at Arlington
LC-MS: The Future of Chromatography
Did you know that over 1,000,000 HPLC's are in use around the world? 
HPLC skills like method development, method optimization and troubleshooting are some of the most sought after skills in analytical chemistry.  LC-MS has wide-ranging applications in the pharmaceutical, cannabis, pesticide, forensic and chemical industries – just to name a few.
Parameters that affect your chromatography
Mass spectrometry fundamentals
Attendees will have access to the latest and the greatest LC-MS's, like the

Shimadzu LCMS 8040, 8050 & 8060.
The Shimadzu Institute for Research Technologies has a comprehensive range of instrumentation for bio-molecular imaging, advanced analytical chemistry, nanostructured materials, human genomics, nanotechnology, environmental, forensics, and material science.
Register for our first ever hands-on LC-MS course using Shimadzu instruments.
We have partnered with Dr. Kevin Schug, the Shimadzu Distinguished Professor of Analytical Chemistry and Dr. Tiffany Liden, Adjunct Professor at the University of Texas at Arlington, to bring you the LC-MS training you need.
Modern LC-MS instruments look quite complicated, but we will teach you what all those buttons do and put you in the driver's seat.
This course is ideal for:
Aspiring professionals in analytical chemistry.
Rising managers or mid-level analysts who want to add depth and breadth to their technical mastery.
Do you want to learn more about LC-MS?
Do you already use LC-MS and want to expand your knowledge?
Do you want to learn LC-MS method development and validation?
Experienced Chromatographers  |  Experienced Instuctors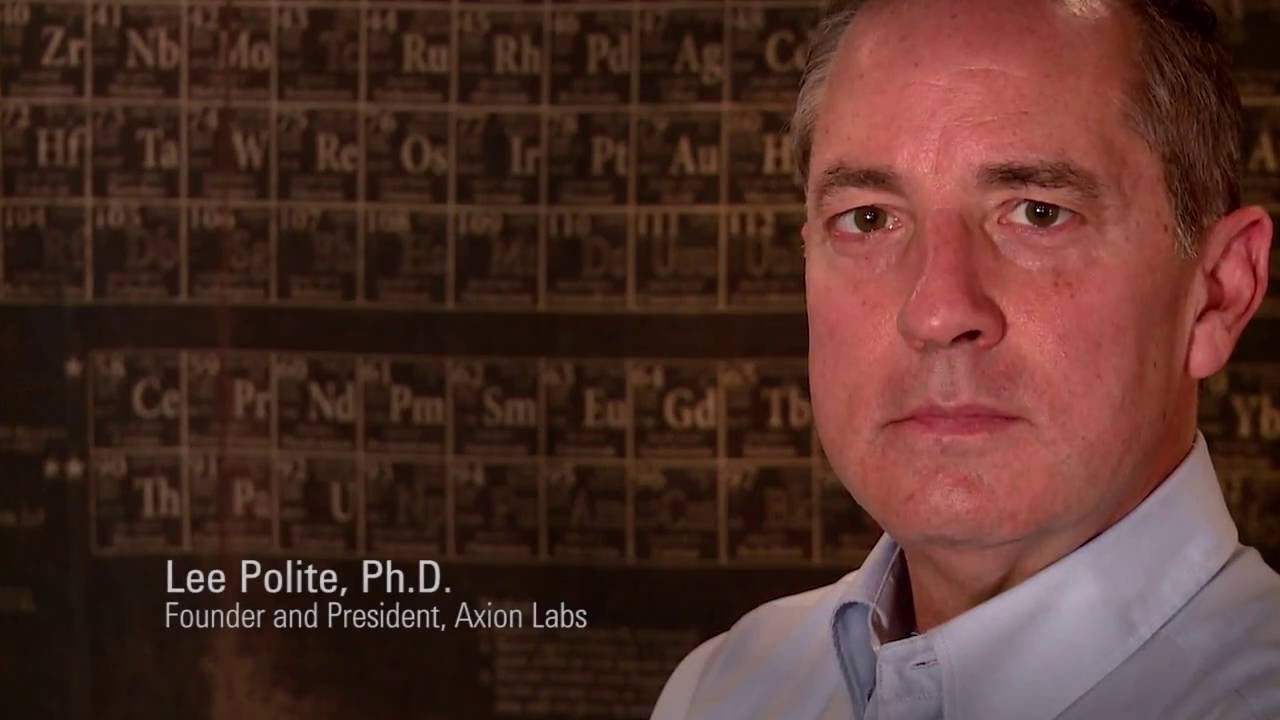 Lee Polite is the president and founder of Axion Analytical Labs, Inc. Since its inception in 1995, Axion has provided in-depth chromatography training to every major pharmaceutical, chemical, and petroleum company in the US. Lee has been teaching chromatography to professionals for more than 30 years. He has been invited to lecture on the topic in 17 countries and has trained more than 12000 professionals. Axion's Chicago training facility is equipped with 8 HPLCs and 16 GCs all dedicated to Axion's hands-on training courses.
Dr. Polite earned his Ph.D. in Chemistry (Chromatography) from Virginia Polytechnic Institute and State University (Virginia Tech) where he worked under the direction of Professor Harold McNair. Dr. McNair is recognized as one of the premier chromatography professors in the world and one of the pioneers in the field.
Kevin A. Schug, Ph.D. is Professor and Shimadzu Distinguished Professor of Analytical Chemistry in the Department of Chemistry and Biochemistry at The University of Texas Arlington.  Dr. Schug has more than 200 peer-reviewed publications involving myriad use of sample preparation, chromatography, mass spectrometry, and spectroscopy techniques for applications in food, pharmaceutical, natural product, forensics, fuels, and environmental analysis. 
He has received a variety of awards for his research accomplishments, including being named most recently to the 2021 Power List of the world's most influential analytical scientists by The Analytical Scientist.  For recognition of his teaching, he has been named to both the U.T. Arlington and U.T. System Academies of Distinguished Teachers.
Tiffany studied biochemistry at Texas Woman's University then completed her master's degree in Chemistry Education from the University of North Texas, and her Ph.D. in Analytical Chemistry from UTA. When she is not facilitating the success of students in the lab, she spends her time using separation science and mass spectrometry to solve a variety of analytical problems. Her research has centered around untargeted metabolomics using GC-MS and LC-MS/MS where she applies mass spectrometry to differentiate between samples.
Moreover, she has experience in the evaluation of the efficacy of wastewater treatment technologies with Collaborative Laboratories for Environmental Analysis and Remediation (CLEAR). Tiffany has had the honor of participating in a variety of presentations and invited talks as well as being an instructor for several sort courses such as Science for Serious Lawyers and Axion Lab's LC/GC Bootcamp. 
3-Day Hands-on LC-MS Course
Method Development & Validation for Small Molecules
When: April 26-28, 2022
Where: Shimadzu Center for Advanced Analytical Chemistry, University of Texas at Arlington
Chromatography Learning Paths
Take the drivers seat of your HPLC/GC and of your career.